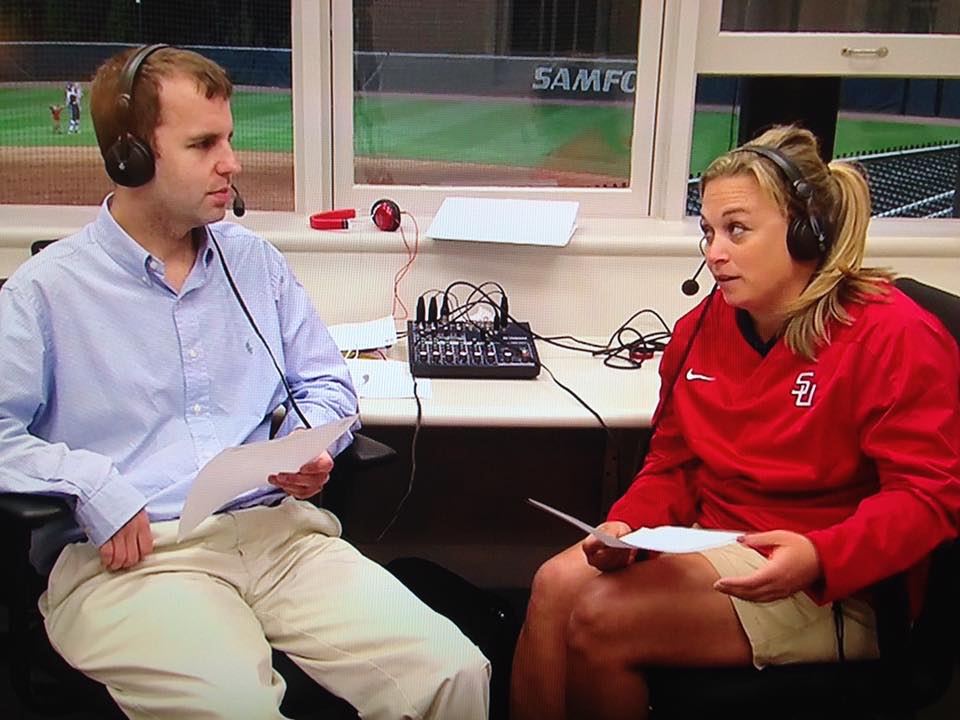 ABOUT JAMES

As Alabama Crimson Tide basketball and baseball play-by-play voice Chris Stewart mentioned to me and a pair of my college radio colleagues many years ago, talking about sports and performing play-by-play broadcasts isn't a matter of rocket science or brain surgery. It is simply calling the action with the best seats in the house.

From observing Super Bowl legend Malcolm Butler develop his skills as a cornerback at the University of West Alabama to sitting courtside on a Crimson Tide Sports Network women's basketball fill-in assignment, there is not a more enjoyable role that someone can have than putting on the broadcast headsets and describing the plays unfolding in front of you.
Broadcasting has provided a lot of fun opportunities for me, and I have learned a lot of lessons about the world through the industry. Take some time to enjoy my past work and feel free to comment or ask any questions.